14-year-old Tiktok Star Noodle the Pug of "No Bones Day" Fame Passes Away
Jonathan Graziano, the owner of Noodle the pug, said his beloved dog died on Friday at the age of 14 on Saturday, Dec. 3. Graziano began posting on TikTok their morning ritual in which he gently lifted the dog up in the morning to see if Noodle would stand and get out of bed or stay there.
If Noodle got out of bed, it was a "Bones Day," or a productive day, and if he stayed in bed, it was a "No Bones Day," or a day to rest and be gentle to yourself.
"Hello everyone. I'm truly sorry. I'm sorry to have to break the news, but Noodle died yesterday "Graziano uploaded a video on Instagram with his dog's fans. "He had returned home. I had him in my arms. And this is heartbreaking. It's quite difficult.
It's a day I knew was coming but thought would never come, and while this is terribly sad, I wanted to let you know and encourage you to celebrate him while we're navigating this pain."
Graziano went on, "He survived for 14 and a half years, which is about as long as a dog can be expected to live. And he brought joy to millions of people.
What a sprint. Thank you for caring about him. Thank you for accepting us. And give your dog a cheese ball tonight, but only the phony kind."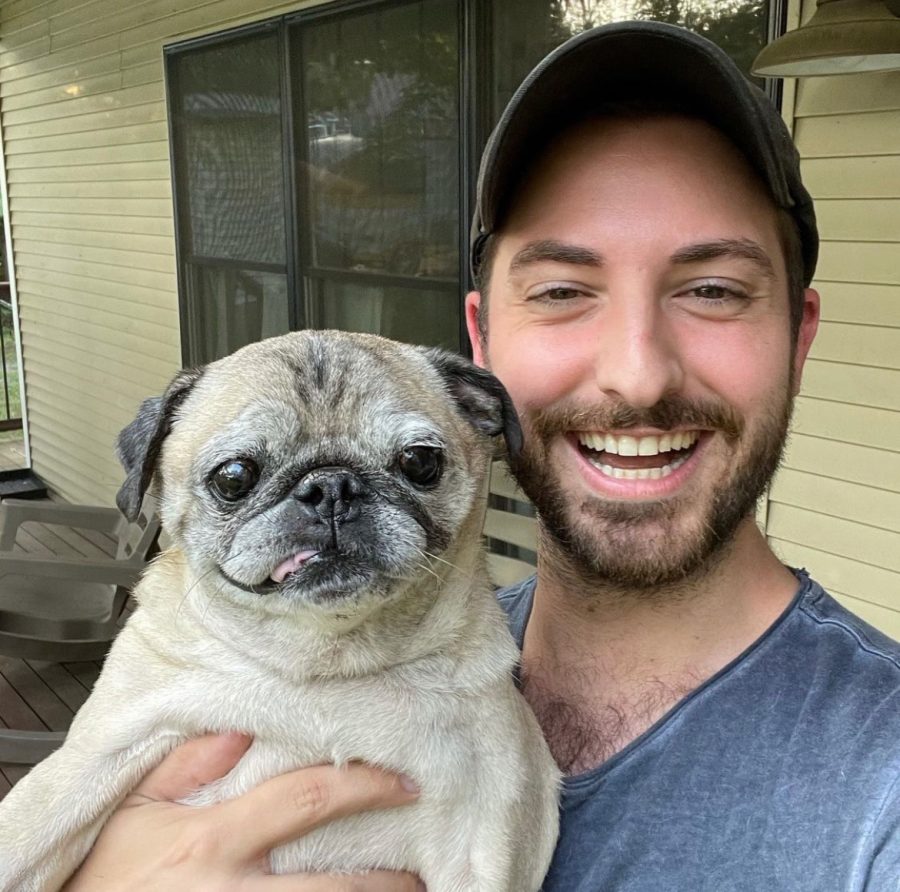 The owner of the beloved pug also added a thoughtful caption to his tearful video statement. "Caring for Noodle for the past 7 years has been the privilege of my life," he wrote. "The sweetest man who has ever existed and will ever exist."
Noodle's predictions rapidly gripped the internet, with some even allowing the pug to steer their day. Graziano wrote a children's book called "Noodle and the No Bones Day" earlier this year to assist children to understand the significance of taking time for oneself.
Noodle and his endearing attitude remained popular with people all across the world.
Read More:
Marjorie Taylor Greene Wanted to Visit Ye's Office Just Last Week: Fuentes
Jerry Seinfeld Will Return to Erie's Warner Theatre in 2023
Britney Spears Believes She Resembles Jessica Simpson in an Old Photo
Other renowned pets and their owners began offering condolences to Graziano and paying tribute to Noodle shortly after his death was reported. The owner of Magnus the Therapy Dog replied to the post, saying, "I'm so sorry for your loss."
Meanwhile, Tika Iggy's pet parent posted on Facebook, "I'm so sorry, Jon. Noodle was much loved, and his legacy will live on; thank you for sharing him with us all. Huge hugs."
Finally, Doug the Pug, Noodle's colleague, and famous internet pug, tweeted, "Noodle The Pug, rest in peace. A wonderful buddy and a pug who brought joy to millions. May every day be a bones day."