According to a Source, Rob Kardashian Prioritises His Health and Fatherhood Over Dating
Rob Kardashian is concentrating on what is most important to him: being a hands-on father and maintaining his general health.
Rob "would love to find a great woman to date," but for the time being "he's simply focused on being a good dad, hanging out with loved ones, and keeping things quiet."
According to the source, "Rob is a hands-on father who prioritizes his [6-year-old daughter] Dream. He is appreciative of his family's assistance in rearing her."
Rob and Blac Chyna's daughter celebrated her birthday earlier this month with a butterfly-themed party, and it was his older sister, Khloe Kardashian, who gave fans a sneak peek.
"Welcome to Dreamy's butterfly 6th birthday celebration," Khloe stated in an Instagram Story video. The Good American creator is met with a set of pink butterfly streamers in the video, which leads to a hallway filled with pink and purple balloon arches packed with more butterflies.
Read More: Bevin Prince Breaks Her Silence Five Months After Her Husband Was Struck and Killed by Lightning
While Rob prefers to keep a low profile, his sisters have occasionally shown glimpses of their younger brother. For example, earlier this summer, Rob and Dream joined Khloe Kardashian on her birthday trip.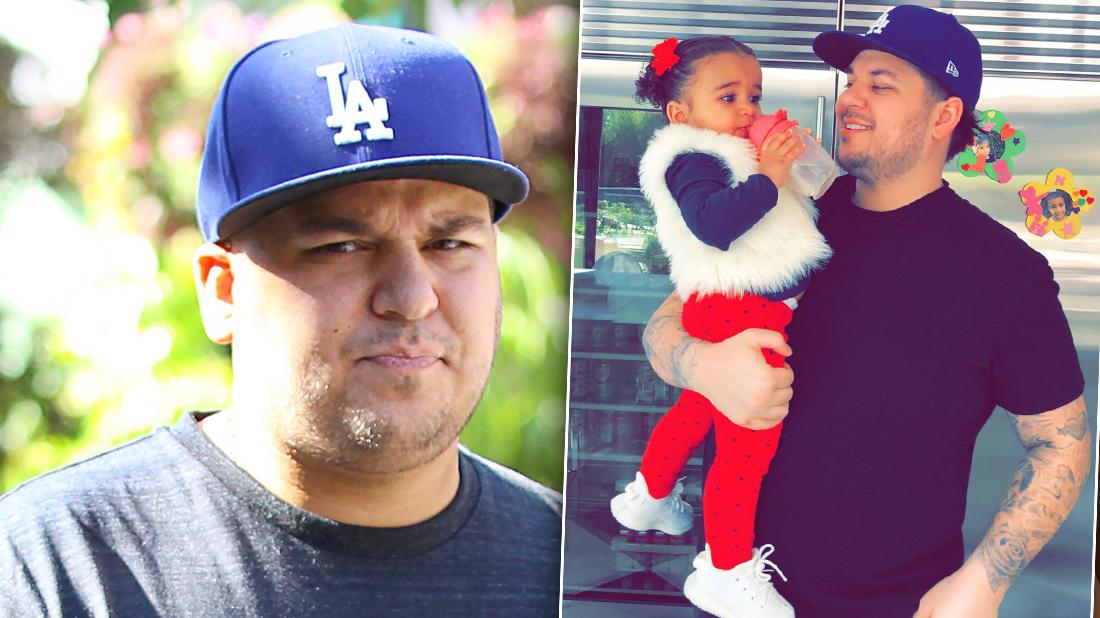 He also made a rare appearance in Kim Kardashian's birthday tribute to their mother, Kris Jenner, earlier this month.
"Rob has been doing a lot better recently," a source tells. "He's obviously been through a lot of dramatic and difficult situations in the last few years, but he's still standing."
Must Read:
 T.j. Holmes Had a Long-term Relationship With a 'good Morning America' Producer Prior to His Amy Robach Romance
Takeoff's Death: Suspect Detained and Accused of Murder, According to Police
Earlier this year, the family was victorious in Blac Chyna's much-publicized defamation lawsuit, which she filed in May. In June, Rob and Chyna reached an agreement in the revenge porn case, which Chyna also filed.
With that case out of the way, a source tells that Rob is now focused on, well, staying focused.