Mindy Kaling Claims That Majority of the 'office' Characters Would Be 'canceled' Today
Mindy Kaling claimed last week that she believes most of the characters from "The Office" will be "canceled" since what "offends people" has changed in the nearly ten years after the show was canceled.
"That show is so inappropriate now," Kaling told "Good Morning America" recently. "I'm still in touch with the writers from that show, and we often joke about how much of it we couldn't create now.
Tastes have shifted, and what offends people has evolved significantly."
When the hosts asked what she believed her character, the flighty and trend-obsessed Kelly Kapoor, would be doing now, she quipped that she'd quit her job at Dunder Mifflin, become a social media influencer, and travel the world "Then it would very certainly be canceled. In fact, most of the characters on that program would have been axed by now."
She attributed the show's success to the fact that "there's something kind of fearless about it or taboo that it talks about on the show."
The "Mindy Project" star said she wasn't sure she wanted to show "The Office" to her two children, ages four and two.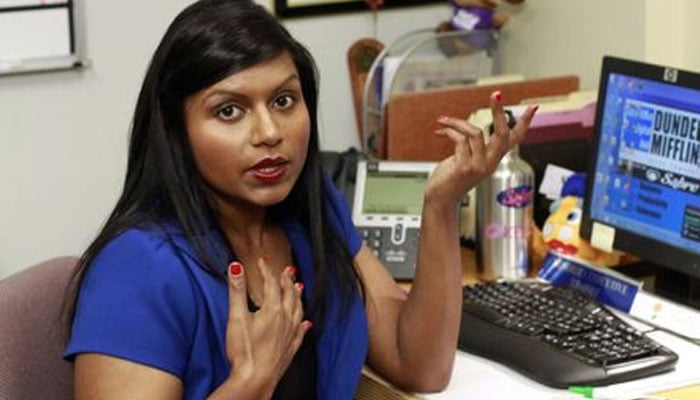 "I'm not sure," she said to the co-hosts, adding that they'd probably be interested as teenagers. "It appears that a 15-year-old youngster is suddenly the biggest fan of 'The Office.'"
The American version of "The Office" was adapted from Ricky Gervais' British version in 2005.
It starred an ensemble cast that included Steve Carell, John Krasinski, Rainn Wilson, Jenna Fischer, Craig Robinson, and Ed Helms as they went about their daily – albeit often odd – lives at Dunder Mifflin in Scranton, Pennsylvania.
Read More:
 Gladys Knight, George Clooney, and Amy Grant Were Honored at the Kennedy Center Honors
He'll Come Home,' Say Pele's Daughters to Followers of the Ailing Football Legend
In 2018, Carell told Collider that he was not interested in making a reboot since "The show is far more popular now than it was when it first aired.
I just don't see it being the same thing, and I believe most people would want it to be, but it won't be. Finally, I believe it is preferable to leave well enough alone and allow things to exist as it was."